"Push and pull the tabs of this colorful, calming story to reveal how various creatures start their days—and maybe give children some ideas of what to do with their own. As the sun rises over the crest of the distant hills, the forest stirs around a still-sleepy farmhouse: the windows are dark and the porch light is glowing. Squirrels scurry and marmots mambo, encouraging children to face the day in their own ways, too."
Reviewed by Danielle Ballantyne
January / February 2022
---
Sunrise Dance review from Book Riot:
"This interactive board book with pull tabs is both beautifully illustrated and very sweet. Watch animals spin and fly and bustle from their dens in a riotous celebration of spring!"
Reviewed by Karina Yan Glaser for The Kids Are Alright (Book Riot Newsletter)
January 2022
---
Storystorm Guest Blog Post About Inspiration
January 2022
"I have a secret. But in the interest of inspiration, I'll share it with you. I used to dislike board books. Which isn't really a big deal except for the fact that, it turns out, I'm a board book author. "
---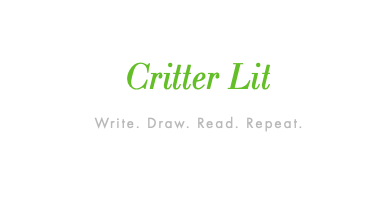 Interview with Lindsay Ward on Critter Lit
February 2022
"Today we have a fabulous interview with a debut author Serena Gingold Allen, who has TWO new books out with Chronicle Books this April, SUNRISE DANCE and MOONRISE PRANCE, illustrated by the amazingly talented Teagan White! I personally can't wait to get my copies, as my youngest son is all about novelty books about nature right now— and these books are stunning!"
---
Interview with Andrew Hacket on The Backstory
March 2022
"It is my pleasure to welcome Serena Gingold Allen to share the backstory behind her forthcoming board books, MOONLIGHT PRANCE and SUNRISE DANCE (Chronicle Books, 2022) with illustrations by Teagan White. Playful rhymes and beautiful illustrations make these perfect additions to any home library."
---
February 2022
"An enticing rhyming, interactive board book inspired by the author's late night with her infant son, Moonlight Prance is a celebration of nocturnal animals that is an adorable bedtime story."
"When the Moonlight Prance is over, the daytime animals wake up for a Sunrise Dance! The companion book to Moonlight Prance is every bit as interactive and playful, with daytime dwellers like shimmying salmon, dancing dragonflies, and marmots who mambo."
---
February 2022
"Interactive board books tell the stories of beautiful woodland animals and just what happens in the morning and after dark. Little ones will enjoy turning wheels and sliding tabs to reveal hidden creatures."
---
Interview with Cynthia Mackey on Kid Lit Village Blog
March 2022
"Hello readers and welcome back to Kid Lit Village! I'm so glad you're here and can't wait for you to meet today's author. She is Serena Gingold Allen, author of two new board books for young children: SUNRISE DANCE and MOONLIGHT PRANCE, published by Chronicle Books. The books are illustrated by Teagan White."
---
Review from The Mommies Reviews
March 2022
"Charlie was struggling with what to draw in his Homeschool Art Class this morning until I handed him my copy of Sunrise Dance and Charlie saw the animals in the book starting there day. Which lead to Charlie showcasing what he does on a daily basis."
---
Interview with Maria Marshall on The Picture Book Buzz
April 2022
"Welcome Serena and Teagan. Tell us a little about yourself. (Where/when do you write or illustrate? How long have you been writing or illustrating? What is your favorite type of book to write or illustrate?)
SERENA – I write whenever I can squeeze it in. I have a two-year-old and a six-year-old so I usually only have time to write when they're at daycare/school or when they're sleeping. I've been writing children's books since 2013, but I've been a writer for most of my life."
---
Interview on First Draft to Final Book
April 2022
"Board books are not only a sturdy addition to any bookshelf, but also a very delightful one as well for young budding readers.
I'm really excited that Serena Gringold Allen is here to share her writing and revision journey for not one, but TWO joyfully delightful board books about wild animals called MOONLIGHT PRANCE and SUNRISE DANCE with gorgeous illustrations by Teagan White."
---
Interview with Chat with the PB Lady
April 2022
"Today I'm chatting with Serena Gingold Allen about her lovely lyrical book MOONLIGHT PRANCE. Illustrations by Teagan White.
What's your favorite woodland creature?

I love bobcats. I wanted to include one, but they are crepuscular (active in the hours around sunset and sunrise) so they didn't fit with the nocturnal animals in Moonlight Prance or the diurnal animals in Sunrise Dance."
---
Interview with John Schu on Watch. Connect. Read.
April 2022
"Moonlight Prance and Sunrise Dance are my debut books. They both imagine the antics of adorable animals, are written in rhyme and feature rich vocabulary (to broaden little ones' horizons and keep parents entertained). The novelty elements that Teagan White and the art department at Chronicle Books created are amazing and bring the books to life—sliders and pull-out tabs create movement to mirror the energy of the text."